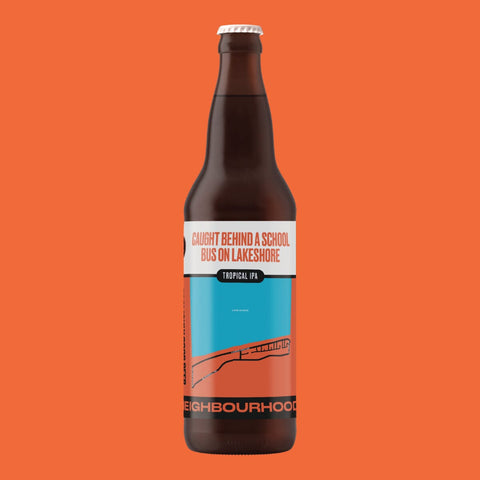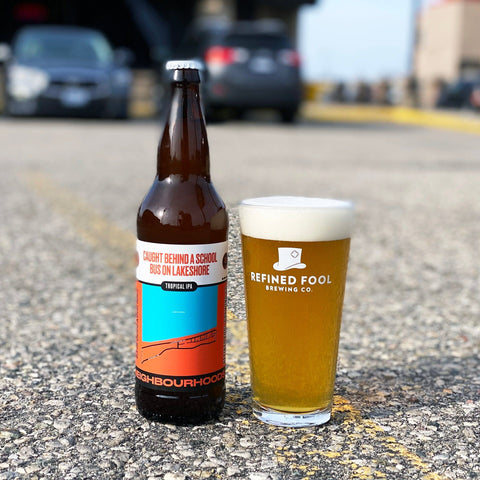 Caught Behind a Schoolbus on Lakeshore
Tropical IPA
Finally, a beer that highlights the hardships of living deep in Sarnia's north end. This 5% Tropical IPA is a citrusy and sessionable pale ale that will help take you to your happy place. Topaz is the prominent hop, providing notes of pineapple, pear, and black current.
Tastes extra good after 34 consecutive stops in a 2km stretch, including that one stop where little Noah forgot his pokemon cards on the bus and had to run back on to collect them all. Come on Noah.

From our Tiny Batch Series
Brewed on our 3-barrel pilot system, each batch will yield around 300 litres, which means they will only be around for a tiny amount of time. No pressure...

Local Delivery & Shipping
🚚 FREE local delivery over $25
❤️ FREE Ontario shipping over $125
🇨🇦 We ship across Canada

Drink Fresh
Beer is meant to be consumed fresh and the longer it sits, the further it gets from its intended taste.
We're obsessed with making sure the freshest and tastiest version makes it into your hands. Learn more →