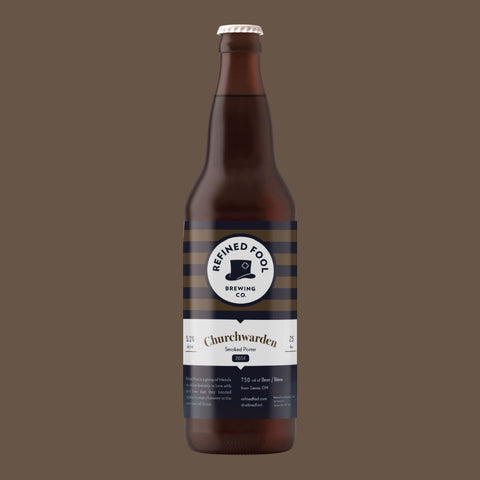 Churchwarden
Smoked Porter
This impressive dark porter is made with cherrywood smoked malt creating a taste and aroma that would make Smokey the Bear go on a murderous rampage if you drank it near a forested area. (We don't recommend trying this. Why do you think he carries a shovel?...) SURGEON GENERAL'S WARNING: Just enjoy the damn beer.

Local Delivery & Shipping
🚚 FREE local delivery over $25
❤️ FREE Ontario shipping over $125
🇨🇦 We ship across Canada

Drink Fresh
Beer is meant to be consumed fresh and the longer it sits, the further it gets from its intended taste.
We're obsessed with making sure the freshest and tastiest version makes it into your hands. Learn more →