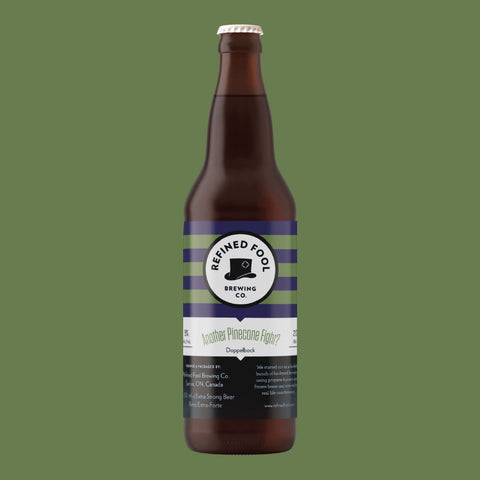 Another Pinecone Fight?
Dopplebock
Another Pinecone Fight?, is a strong, rich and malty Dopplebock. Originally brewed centuries ago in Munich by a group of lazy monks who would take long breaks to frolic and we can only assume, throw pinecones at each other.

Local Delivery & Shipping
🚚 FREE local delivery over $25
❤️ FREE Ontario shipping over $125
🇨🇦 We ship across Canada

Drink Fresh
Beer is meant to be consumed fresh and the longer it sits, the further it gets from its intended taste.
We're obsessed with making sure the freshest and tastiest version makes it into your hands. Learn more →