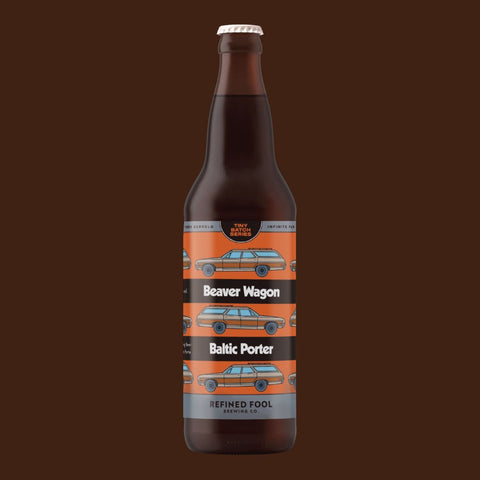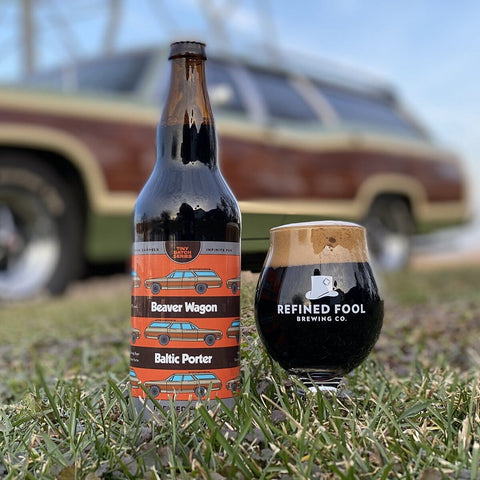 Beaver Wagon
Baltic Porter
This sweet and robust mid-winter treasure features notes of dark fruit, chocolate, and fresh roasted coffee beans. It was brewed using Krispy Kveik yeast and fermented cold, creating a silky smooth, balanced mouthfeel that goes down dangerously easy.
We made it in honour of the 7 people who still drive vehicles adorned in wood; the courage of commuting around inside of an unlit bonfire can only be rewarded with a foolishly good beer.

From our Tiny Batch Series
Brewed on our 3-barrel pilot system, each batch will yield around 300 litres, which means they will only be around for a tiny amount of time. No pressure...

Local Delivery & Shipping
🚚 FREE local delivery over $25
❤️ FREE Ontario shipping over $125
🇨🇦 We ship across Canada

Drink Fresh
Beer is meant to be consumed fresh and the longer it sits, the further it gets from its intended taste.
We're obsessed with making sure the freshest and tastiest version makes it into your hands. Learn more →