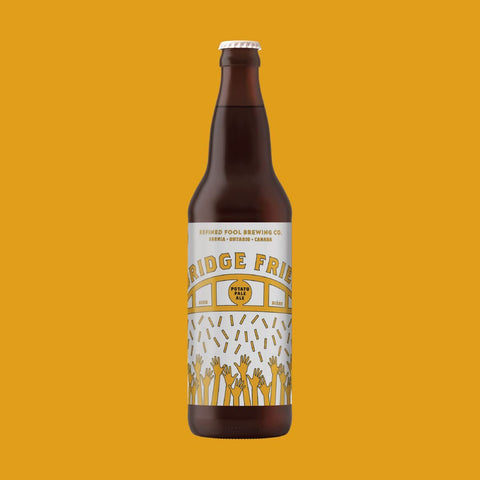 Bridge Fries
Potato Pale Ale
Brewed with 125 pounds of hand cut french fries, this golden concoction is an ode to one of Sarnia's favourite pastimes. The fry addition provides some fermentable sugars and helps create a light-bodied, crisp, and dry finish. Specialty malts (victory and vienna) give this beer its golden hue. As the saying goes — when you can't eat bridge fries, drink them.
5% alc./vol.
650 mL

Local Delivery & Shipping
🚚 FREE local delivery over $25
❤️ FREE Ontario shipping over $125
🇨🇦 We ship across Canada

Drink Fresh
Beer is meant to be consumed fresh and the longer it sits, the further it gets from its intended taste.
We're obsessed with making sure the freshest and tastiest version makes it into your hands. Learn more →