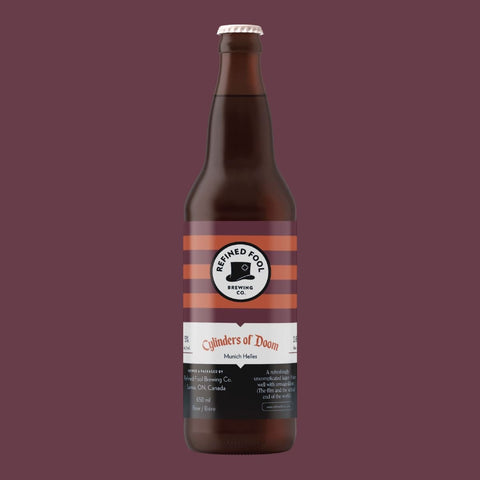 Cylinders of Doom
Munich Helles
A crisp, flavourful, and refreshingly uncomplicated lager with a mild spicy hop bitterness. Pairs well with Armageddon. (The film, and the actual end of the world).

Local Delivery & Shipping
🚚 FREE local delivery over $25
❤️ FREE Ontario shipping over $125
🇨🇦 We ship across Canada

Drink Fresh
Beer is meant to be consumed fresh and the longer it sits, the further it gets from its intended taste.
We're obsessed with making sure the freshest and tastiest version makes it into your hands. Learn more →