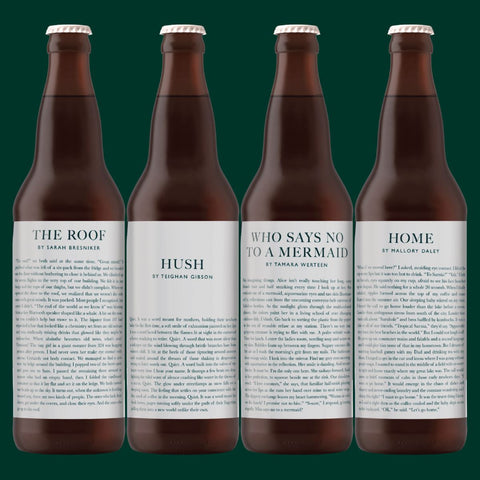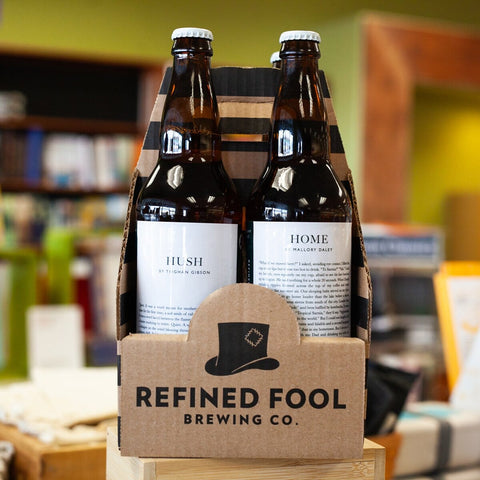 Short Story 4 Pack
Cream Ale
$9.95
$18.95
you save $9.00
We've collaborated with our favourite local book store, The Book Keeper, to help celebrate their 40th anniversary.
This long-overdue release (thanks covid...) features four winning short stories selected from a massive list of entries from around the globe. Huge thanks to everyone who submitted, and congratulations to the winners:
Teighan Gibson (Sarnia) for her story, Hush
Mallory Daley (Sarnia) for her story, Home
Tamara Werteen (Palm Coast, Florida) for her story, Who Says No to a Mermaid
Sarah Bresniker (Granite Bay, California) for her story, The Roof
The beer itself is a lovely Cream Ale with a hint of Rosemary, and is available now at both retail stores.
5% alc./vol.
4 x 650 mL

Local Delivery & Shipping
🚚 FREE local delivery over $25
❤️ FREE Ontario shipping over $125
🇨🇦 We ship across Canada

Drink Fresh
Beer is meant to be consumed fresh and the longer it sits, the further it gets from its intended taste.
We're obsessed with making sure the freshest and tastiest version makes it into your hands. Learn more →