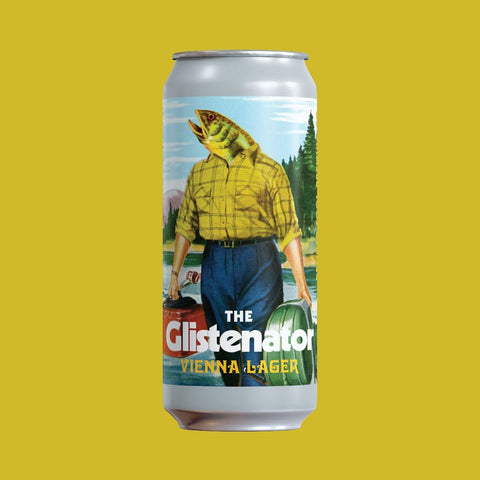 The Glistenator
Vienna Lager
This copper beauty has the crisp and clean characteristics of a lager, accompanied by some sweet and bready flavours. It's the perfect late summer/early fall crusher, and will no doubt have your friends pointing out how glisteny you've become (and thats a probably a good thing).

Local Delivery & Shipping
🚚 FREE local delivery over $25
❤️ FREE Ontario shipping over $125
🇨🇦 We ship across Canada

Drink Fresh
Beer is meant to be consumed fresh and the longer it sits, the further it gets from its intended taste.
We're obsessed with making sure the freshest and tastiest version makes it into your hands. Learn more →