Hi 👋 we're Refined Fool.
We're a brewery and music venue in Sarnia, Ontario. You can get our beer in the LCBO, here on the website, or in one of our bars (the funnest option).
We make a lot of beer.
Here's some of our current lineup.
Live at The Fool
Upcoming shows
The Cory James Mitchell Band is performing their 6th annual Christmas show over two nights! Thu, Dec 7th is the acoustic show and Fri, Dec 8th, is the electric show. $20 each night or $30 for both!
Come enjoy some Sunday afternoon tunes!
Canada's only genuine, artificial Strokes tribute band. Having formed in late 2022, The Brokes have taken Toronto by storm. With material performed from across The Strokes catalogue, this talented group of Toronto musicians faithfully recreates The Strokes sound note for note. Guaranteed to get the audience on their feet and singing along, The Brokes are the next best thing to seeing the real thing.
Playing unforgettable tunes from the 50's & 60' with a few from the 70's for good measure.
This duo brings melodies to life, one note at a time.
Empty Spaces 14th Annual Holiday Blowout!
Tickets
Doors at 8:30pm. Music at 9. Tickets at the door. $15 before 9pm, $20 afterwards.
BORN RIOT with special guest HIGHTEENS and Strange Times
Elliott Brood is never more at home than in the wash of distorted, evocative strings and stomps that make their signature alt country sound. Their live show, a maelstrom of frenetic energy and fuzz, has brought them back and forth across continents countless times as early ambassadors of a roots, folk rock and alt country wave that flourished in Toronto's early aughts.
Newfoundland has a storied history of stunning songwriters, poets, and players. Over the course of the last decade The Once have writ and knit themselves into that story. They craft a sonically understated, but emotionally fulsome sound that accomplishes what they've always done so well: stun listeners with what Amelia Curran calls "perfect vocal harmonies, thick enough to stand on."
Find these gems at your local LCBO
Available across Ontario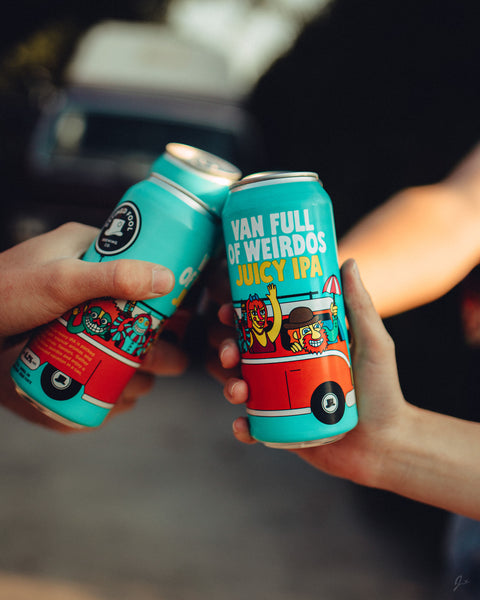 We aim to please!
See what our customers are saying.
Your brew was not a fav at our gathering on Sunday. Must be an acquired taste.
I like what i like for beer. I dont want a beer that tastes like flowers or f#ckin orange peels!!. I dont like popourie*
Heard it was a good bar but they don't even have Bud Light. Don't waste your time.
I make better beer from a Coopers kit in my Bathtub.
God isn't gonna help you on the taste of your beer. Try to find out what chemicals Labatts Blue puts into theirs. You gotta get that right chemical taste.