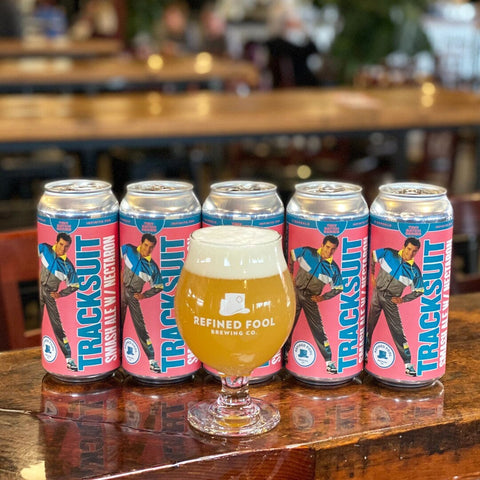 Tracksuit
SMaSH Ale with Nectaron
This pale, creamy, slightly hazy crusher is as easy drinking as they come. Nectaron hops provide a welcoming face punch of passion fruit, peach, grapefruit, and pineapple with almost zero bitterness—this is a tough one to put down.
Dust off that Eastern European style Adidas tracksuit, hop on the Howie Watson, and speed walk over here. A tip from speed-walking legend Tom Bosworth: "Just walk slightly faster than you normally do."

From our Tiny Batch Series
Brewed on our 3-barrel pilot system, each batch will yield around 300 litres, which means they will only be around for a tiny amount of time. No pressure...

Local Delivery & Shipping
🚚 FREE local delivery over $25
❤️ FREE Ontario shipping over $125
🇨🇦 We ship across Canada

Drink Fresh
Beer is meant to be consumed fresh and the longer it sits, the further it gets from its intended taste.
We're obsessed with making sure the freshest and tastiest version makes it into your hands. Learn more →