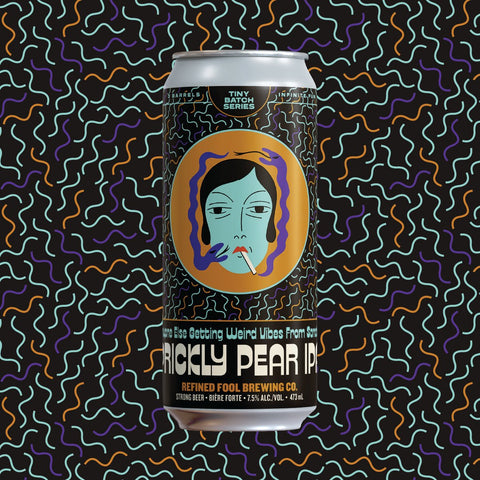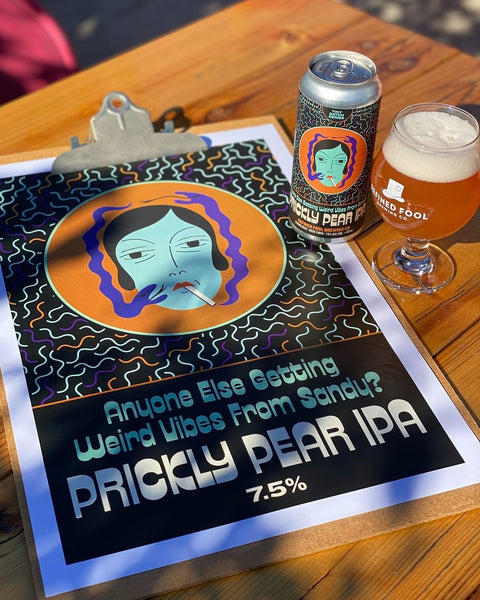 Anyone Else Getting Weird Vibes From Sandy?
Prickly Pear IPA
This 7.5% Prickly Pear IPA might be our most flavourful beer ever—strawberry, passion fruit, grapefruit, and a massive addition of prickly pear juice. It's fruity, its hazy, and its got more flavour and aroma than you'll know what to do with.
Warning: it goes down much smoother than a 7.5% beer should. If you wake up with 2 snakes circling your head and a dart dangling from your mouth, that's on you.

From our Tiny Batch Series
Brewed on our 3-barrel pilot system, each batch will yield around 300 litres, which means they will only be around for a tiny amount of time. No pressure...

Local Delivery & Shipping
🚚 FREE local delivery over $25
❤️ FREE Ontario shipping over $125
🇨🇦 We ship across Canada

Drink Fresh
Beer is meant to be consumed fresh and the longer it sits, the further it gets from its intended taste.
We're obsessed with making sure the freshest and tastiest version makes it into your hands. Learn more →