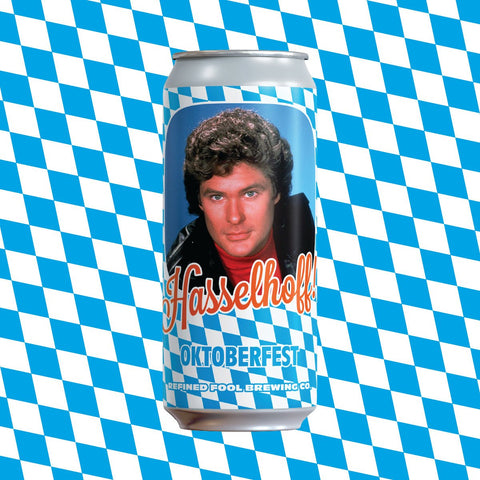 Hasselhoff!
Oktoberfest
Hasselhoff! is our crushable Oktoberfest lager with notes of biscuit, caramel and toffee.
But we know what you are really thinking: does David Hasselhoff actually know that we keep using his likeness on all of our Oktoberfest items? The short answer is no. The long answer is also no. He's too busy saving lives on the beaches of Malibu to care about the childish shenanigans of a brewery from Sarnia. (hopefully)

Local Delivery & Shipping
🚚 FREE local delivery over $25
❤️ FREE Ontario shipping over $125
🇨🇦 We ship across Canada

Drink Fresh
Beer is meant to be consumed fresh and the longer it sits, the further it gets from its intended taste.
We're obsessed with making sure the freshest and tastiest version makes it into your hands. Learn more →