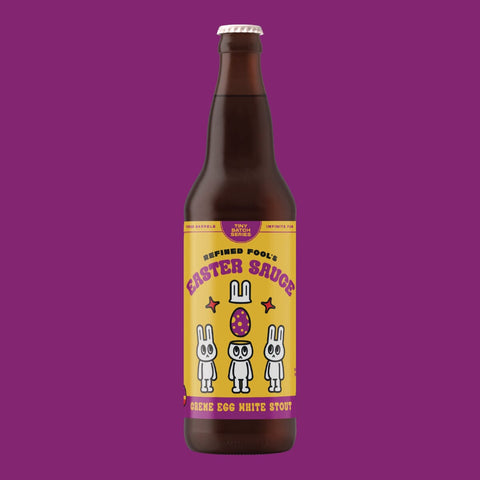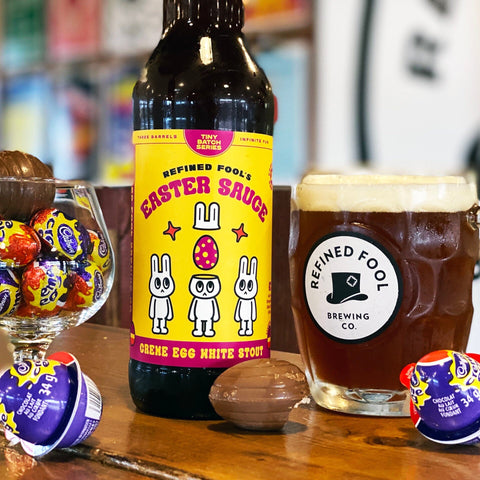 Easter Sauce
Creme Egg White Stout
Easter Sauce is a Creme Egg White Stout brewed to mimic the highly controversial Cadbury Creme Egg. This 6% treat perfectly balances chocolate, caramel, vanilla, and coffee, resulting in a silky smooth experience that will have you feeling resurrected.
RF Tip: Hide a couple of these bad boys around the house with your kids eggs so that you get rewarded as well. We recommend hiding it in a glass that's near your face.

From our Tiny Batch Series
Brewed on our 3-barrel pilot system, each batch will yield around 300 litres, which means they will only be around for a tiny amount of time. No pressure...

Local Delivery & Shipping
🚚 FREE local delivery over $25
❤️ FREE Ontario shipping over $125
🇨🇦 We ship across Canada

Drink Fresh
Beer is meant to be consumed fresh and the longer it sits, the further it gets from its intended taste.
We're obsessed with making sure the freshest and tastiest version makes it into your hands. Learn more →