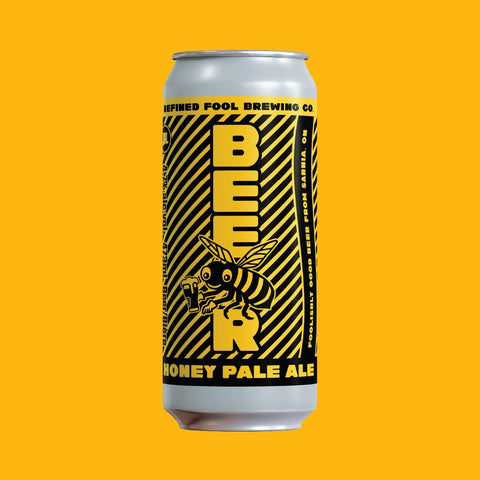 Bee R
Honey Pale Ale
A bright and approachable pale ale infused with a hearty dose of local honey. Tastes especially good before, during, and after Sting games, Sting concerts, and bee stings.

Local Delivery & Shipping
🚚 FREE local delivery over $25
❤️ FREE Ontario shipping over $125
🇨🇦 We ship across Canada

Drink Fresh
Beer is meant to be consumed fresh and the longer it sits, the further it gets from its intended taste.
We're obsessed with making sure the freshest and tastiest version makes it into your hands. Learn more →