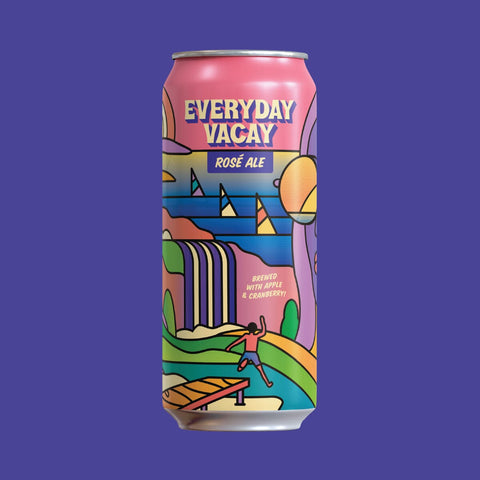 Everyday Vacay
Rosé Ale
Everyday Vacay is a bright, dry, and slightly tart Rosé Ale. This unique collaborative brew features Ambrosia apple juice from Twin Pines in addition to a boatload of fresh cranberries from Johnston's Cranberry Marsh.
Bonus: If you are able to sit through our 7.5 hour seminar about timeshares we'll give you a free can.

Local Delivery & Shipping
🚚 FREE local delivery over $25
❤️ FREE Ontario shipping over $125
🇨🇦 We ship across Canada

Drink Fresh
Beer is meant to be consumed fresh and the longer it sits, the further it gets from its intended taste.
We're obsessed with making sure the freshest and tastiest version makes it into your hands. Learn more →