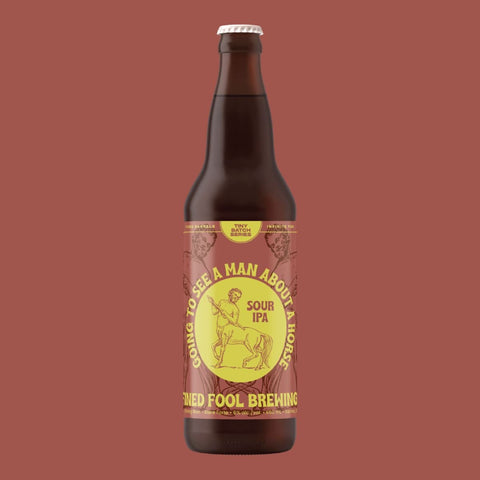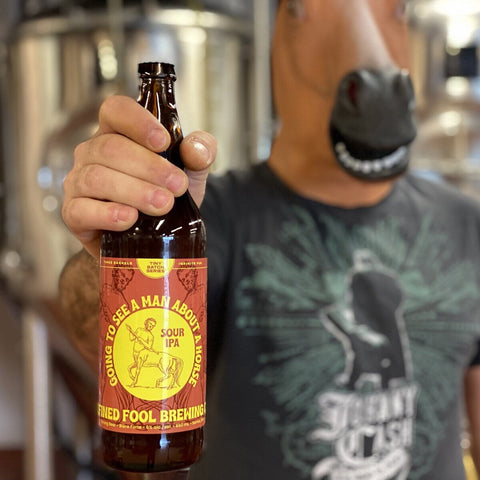 Going to See a Man About a Horse
Sour IPA
We took the best characteristics of a Sour and an East Coast IPA and blended them into one uniquely refreshing beer. This hazy gem features prominent tropical fruit, stonefruit, and tart red apple flavours accompanied by a distinct lactic acid twang.
So go ahead and see that man about that horse (aka sneak away from that Centaur documentary you are currently watching and place an order for this beer. Now get back to the TV immediately, the Centaur is galloping!).

From our Tiny Batch Series
Brewed on our 3-barrel pilot system, each batch will yield around 300 litres, which means they will only be around for a tiny amount of time. No pressure...

Local Delivery & Shipping
🚚 FREE local delivery over $25
❤️ FREE Ontario shipping over $125
🇨🇦 We ship across Canada

Drink Fresh
Beer is meant to be consumed fresh and the longer it sits, the further it gets from its intended taste.
We're obsessed with making sure the freshest and tastiest version makes it into your hands. Learn more →