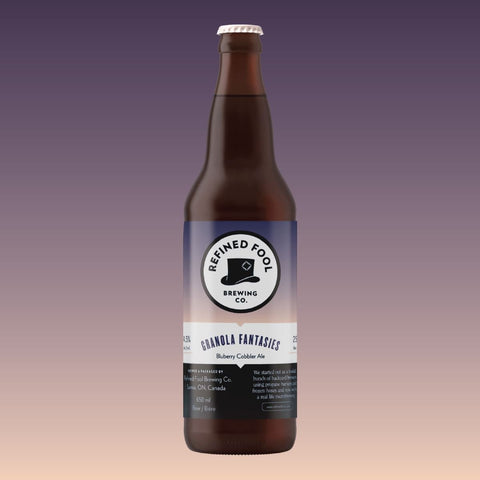 Granola Fantasies
Blueberry Cobbler Pale Ale
This smooth summer ale showcases notes of honey and caramel alongside the fruitiness from the blueberry additions. A perfect blend of malts create biscuit and bready flavours reminiscent of Aunt Sheila's 1998 Blueberry Cobbler that took home 2nd prize at the Watford Fall Fair.

Local Delivery & Shipping
🚚 FREE local delivery over $25
❤️ FREE Ontario shipping over $125
🇨🇦 We ship across Canada

Drink Fresh
Beer is meant to be consumed fresh and the longer it sits, the further it gets from its intended taste.
We're obsessed with making sure the freshest and tastiest version makes it into your hands. Learn more →