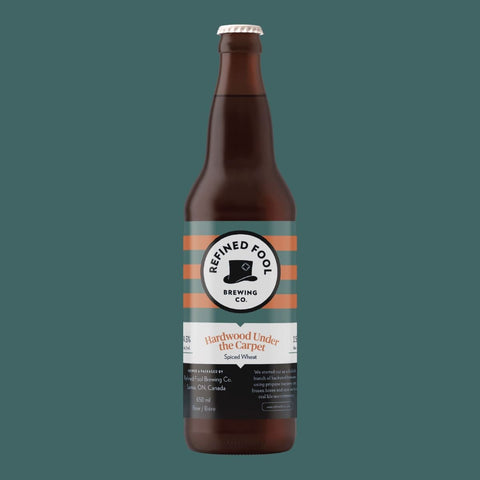 Hardwood under the Carpet
Spiced Wheat
Spring is here. Celebrate by welcoming your taste buds out of hibernation. You'll enjoy 13 different spices carried by a Belgian Wit style ale with a gentle yeast. The softness of this approachable beer quickly gives way to a plethora of beautiful flavours. This is one of our most intensely spiced beers to date. If you can name all the spices you get to brew our next beer!

Local Delivery & Shipping
🚚 FREE local delivery over $25
❤️ FREE Ontario shipping over $125
🇨🇦 We ship across Canada

Drink Fresh
Beer is meant to be consumed fresh and the longer it sits, the further it gets from its intended taste.
We're obsessed with making sure the freshest and tastiest version makes it into your hands. Learn more →