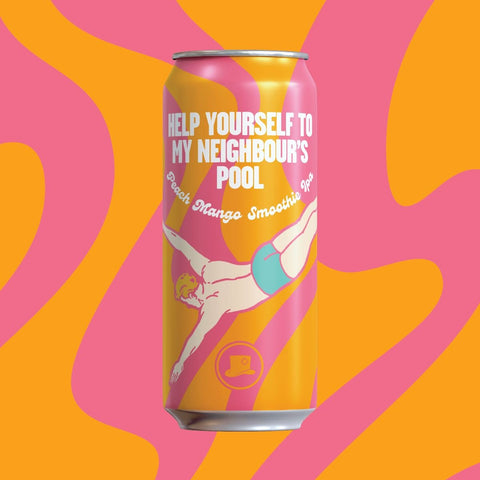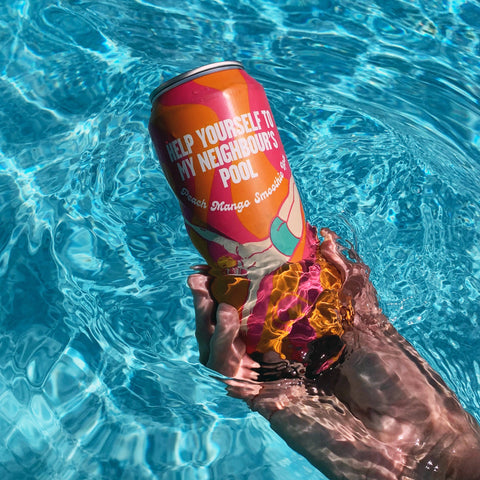 Help Yourself to My Neighbour's Pool
Peach Mango Smoothie IPA
This Peach Mango Smoothie IPA is made with real mango puree, lactose and a bevy of oats, creating a thick and hazy body that pairs beautifully with the big fruity hop notes.
Yes, it is a suitable replacement for your current morning smoothie. No, we are not health professionals so the previous statement should be ignored at all costs.

Local Delivery & Shipping
🚚 FREE local delivery over $25
❤️ FREE Ontario shipping over $125
🇨🇦 We ship across Canada

Drink Fresh
Beer is meant to be consumed fresh and the longer it sits, the further it gets from its intended taste.
We're obsessed with making sure the freshest and tastiest version makes it into your hands. Learn more →