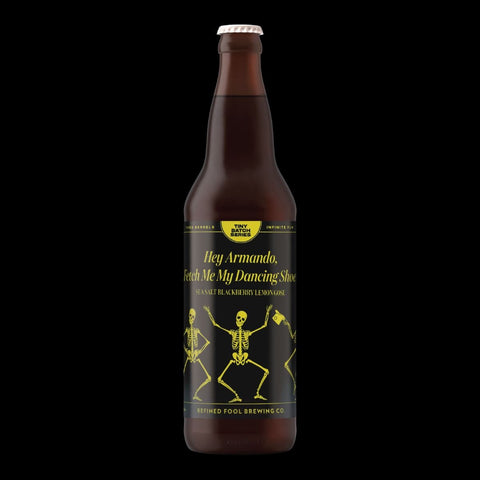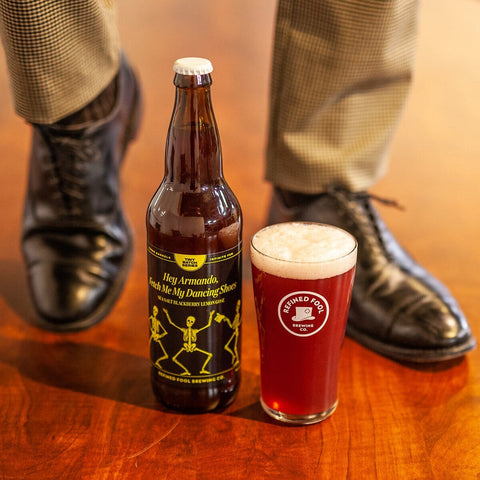 Hey Armando, Fetch Me My Dancing Shoes
Sea Salt Blackberry Lemon Gose
We'll bet you didn't know you needed a Sea Salt Blackberry Lemon Gose in your life until this moment. Luckily, we've made a beer that should help to fill the void.
This 4.2% dark purple crusher features massive blackberry and sea salt additions, creating a subtle berry sourness that will dance across your palette.
Pairs well with performing the entire Nutcracker ballet in front of your friends and family.

From our Tiny Batch Series
Brewed on our 3-barrel pilot system, each batch will yield around 300 litres, which means they will only be around for a tiny amount of time. No pressure...

Local Delivery & Shipping
🚚 FREE local delivery over $25
❤️ FREE Ontario shipping over $125
🇨🇦 We ship across Canada

Drink Fresh
Beer is meant to be consumed fresh and the longer it sits, the further it gets from its intended taste.
We're obsessed with making sure the freshest and tastiest version makes it into your hands. Learn more →