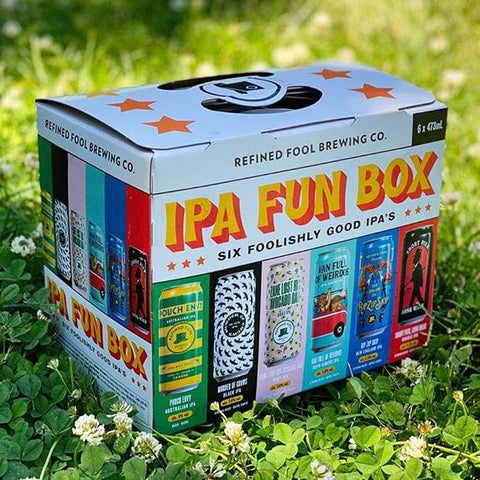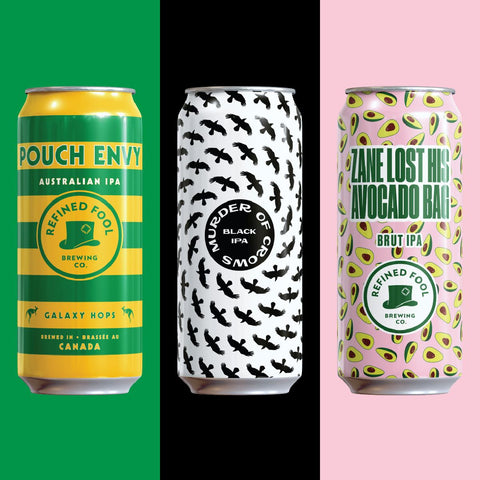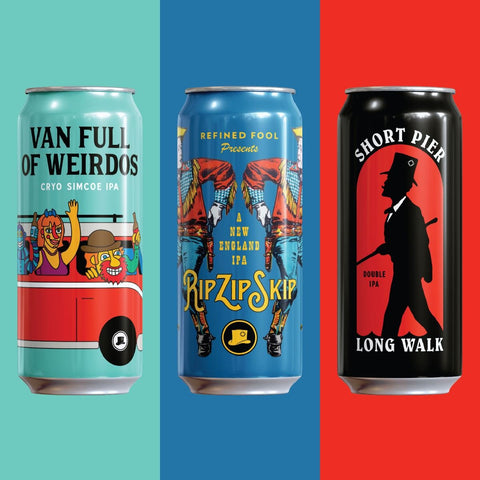 IPA Fun Box
Six Foolishly Good IPA's
Do you like IPA's? Are you a fan of having fun? Do you get excited when you see a crisp cardboard box?
If you nodded yes to any of the above, there is a good chance you will enjoy our brand new IPA Fun Box. It features six unique IPA's, all tucked shoulder to shoulder in a convenient, ergonomically sound, little package.
The beers:
Pouch Envy - 5% Australian IPA
Murder of Crows - 7.6% Black IPA
Zane Lost His Avocado Bag - 7.6% Brut IPA
Van Full of Weirdos - 5.8% Cryo Simcoe IPA
Rip Zip Skip -  6.5% New England IPA
Short Pier Long Walk - 8.4% Double IPA

Local Delivery & Shipping
🚚 FREE local delivery over $25
❤️ FREE Ontario shipping over $125
🇨🇦 We ship across Canada

Drink Fresh
Beer is meant to be consumed fresh and the longer it sits, the further it gets from its intended taste.
We're obsessed with making sure the freshest and tastiest version makes it into your hands. Learn more →