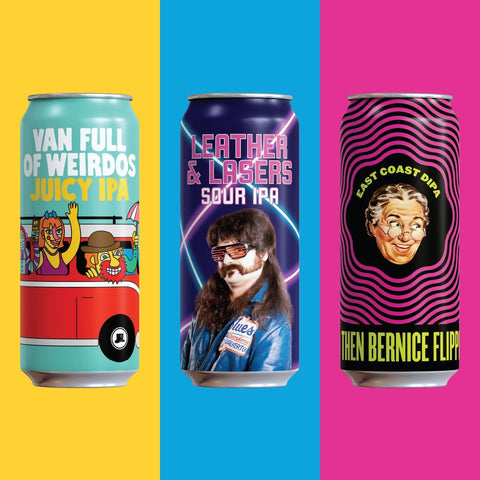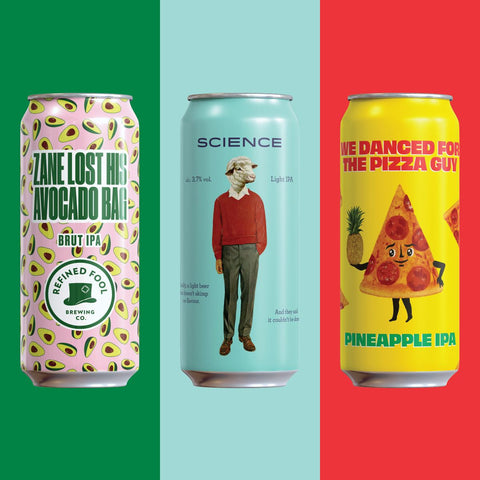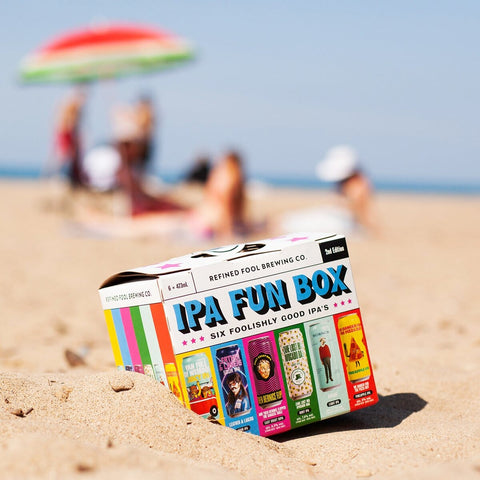 IPA Fun Box (2nd Edition)
Six Foolishly Good IPA's
$12.95
$21.95
you save $9.00
These sold out fast! If you didn't get here in time for the sale, but you still would like some delicious IPA's, try our newly released IPA Fun Box - 3rd Edition
Bad News: Half of a pallet of our IPA Fun Box (2nd Edition) was just found hiding in the far reaches of our walk in cooler. These beers were packaged August 20th, which puts them slightly over 2 months old. We are obsessed with freshness, and these are approaching the border of our extremely picky freshness standards.
Good News: These remaining boxes are now heavily discounted at $12.95, and the race against the clock has begun. Much like a young Marty McFly, we can already see our hand starting to disappear... please help.
The beers:
Van Full of Weirdos - 6.2% Juicy IPA
Leather & Lasers - 6% Sour IPA
That's When Bernice Flipped the Canasta Table - 8.2% East Coast DIPA
Zane Lost His Avocado Bag - 7.6% Brut IPA
Science -  3.7% Light IPA
We Danced for the Pizza Guy - 6% Pineapple IPA

Local Delivery & Shipping
🚚 FREE local delivery over $25
❤️ FREE Ontario shipping over $125
🇨🇦 We ship across Canada

Drink Fresh
Beer is meant to be consumed fresh and the longer it sits, the further it gets from its intended taste.
We're obsessed with making sure the freshest and tastiest version makes it into your hands. Learn more →