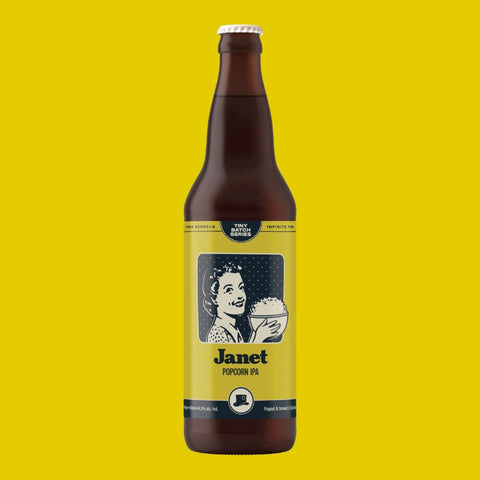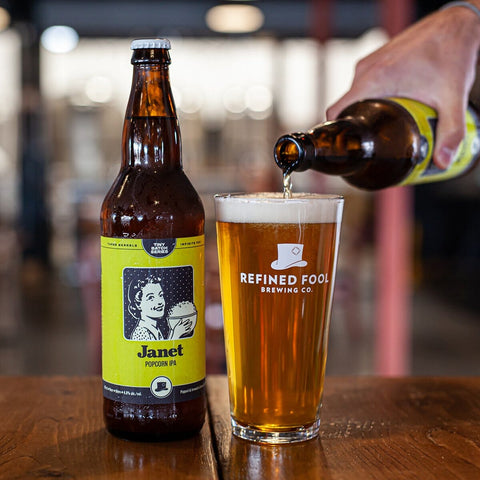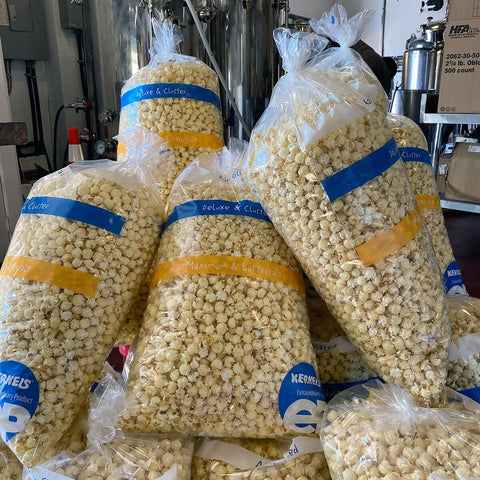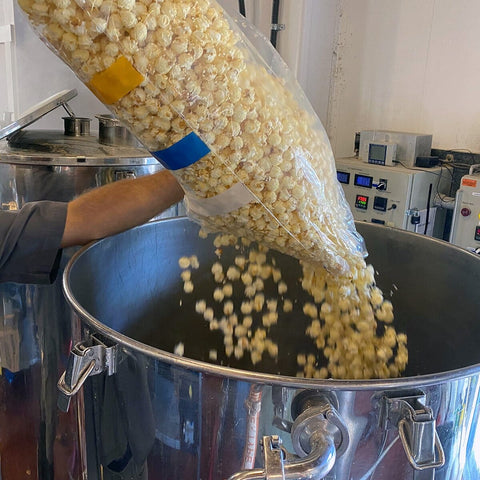 Janet
Popcorn IPA
Our very first Tiny Batch beer is Janet, a Popcorn IPA brewed in collaboration with our favourite mall popcorn stand, Kernels. We dumped 16 kilos of popcorn into this batch and you can taste it! It's got all the citrusy and hoppy characteristics of a classic IPA (we used sasquatch and sabro hops) with an added layer of sweet kernel essence that keeps you snackin'.
It's our way of bringing back that classic pre-pandemic feeling of duct taping a bunch of IPA's under your jeans and sneaking them into the theatre to wash back your oversized bucket of popcorn.
Note: We don't condone this behaviour and highly recommend paying $13.50 for a watered down Mug root beer from the concession stand instead.

From our Tiny Batch Series
Brewed on our 3-barrel pilot system, each batch will yield around 300 litres, which means they will only be around for a tiny amount of time. No pressure...

Local Delivery & Shipping
🚚 FREE local delivery over $25
❤️ FREE Ontario shipping over $125
🇨🇦 We ship across Canada

Drink Fresh
Beer is meant to be consumed fresh and the longer it sits, the further it gets from its intended taste.
We're obsessed with making sure the freshest and tastiest version makes it into your hands. Learn more →