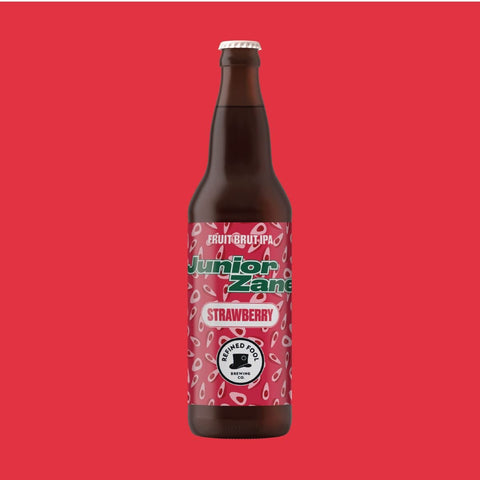 Junior Zane: Strawberry
Fruit Brut IPA
$5.00
$8.00
you save $3.00
Our popular Brut IPA but this time with strawberries!
With a light body, high carbonation, low hop bitterness, and dry finish this champagne-like IPA is pure delight.
 650 mL

Local Delivery & Shipping
🚚 FREE local delivery over $25
❤️ FREE Ontario shipping over $125
🇨🇦 We ship across Canada

Drink Fresh
Beer is meant to be consumed fresh and the longer it sits, the further it gets from its intended taste.
We're obsessed with making sure the freshest and tastiest version makes it into your hands. Learn more →