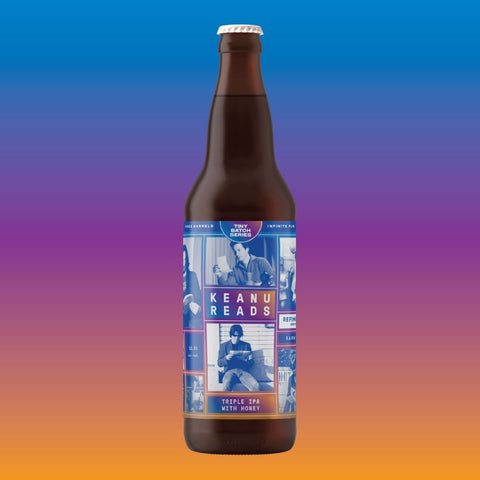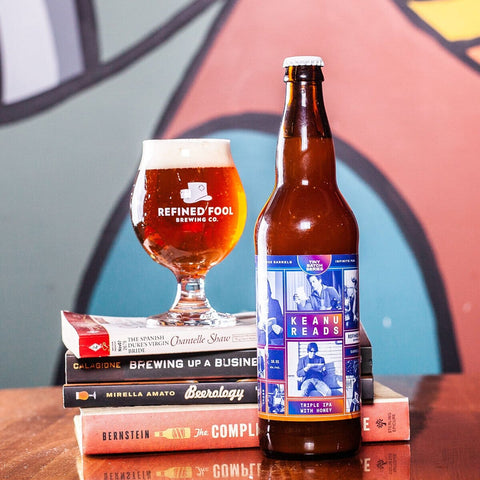 Keanu Reads
Triple IPA with Honey
Keanu Reads will propel you into the next chapter of your life. This beast is loaded with four different types of hops (Bravo, El Dorado, Comet, and Idaho 7) as well as 40kg of fresh local honey, a massive addition considering this is a 300L Tiny Batch brew. This hop bomb takes the combination of bitter and sweet to the next level.
So snuff out your candle wicks, bandage up that young blood on your knee, adjust your daily matrix and speed in for an excellent adventure in beer consumption before you reach your breaking point. (We're sorry.)

From our Tiny Batch Series
Brewed on our 3-barrel pilot system, each batch will yield around 300 litres, which means they will only be around for a tiny amount of time. No pressure...

Local Delivery & Shipping
🚚 FREE local delivery over $25
❤️ FREE Ontario shipping over $125
🇨🇦 We ship across Canada

Drink Fresh
Beer is meant to be consumed fresh and the longer it sits, the further it gets from its intended taste.
We're obsessed with making sure the freshest and tastiest version makes it into your hands. Learn more →