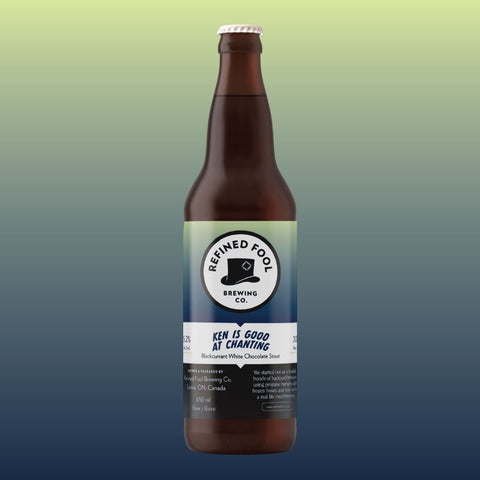 Ken is Good at Chanting
Black Currant White Chocolate Stout
Ken will turn even the most basic of instructions into a chant. Ask him to make you a coffee, see what happens. He is also fond of beer, dark, sweet, full-bodied Gregorian stout to be exact. A stout with refrains of roasted grain aroma, coffee and white chocolate notes and a sweet chorus of black currants, vanilla bean, cacao and cinnamon.

Local Delivery & Shipping
🚚 FREE local delivery over $25
❤️ FREE Ontario shipping over $125
🇨🇦 We ship across Canada

Drink Fresh
Beer is meant to be consumed fresh and the longer it sits, the further it gets from its intended taste.
We're obsessed with making sure the freshest and tastiest version makes it into your hands. Learn more →