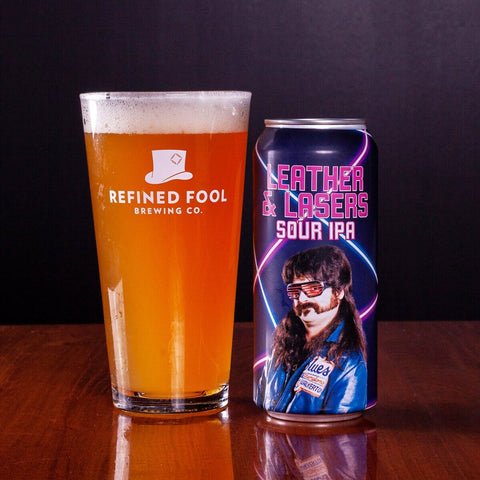 Leather & Lasers
Sour IPA
This magical gem features prominent tropical fruit, stonefruit, and tart red apple flavours accompanied by a distinct lactic acid twang.
For any beer nerds out there, this puppy's brewed with Lallemand's new found-in-nature Philly Sour yeast.

Local Delivery & Shipping
🚚 FREE local delivery over $25
❤️ FREE Ontario shipping over $125
🇨🇦 We ship across Canada

Drink Fresh
Beer is meant to be consumed fresh and the longer it sits, the further it gets from its intended taste.
We're obsessed with making sure the freshest and tastiest version makes it into your hands. Learn more →