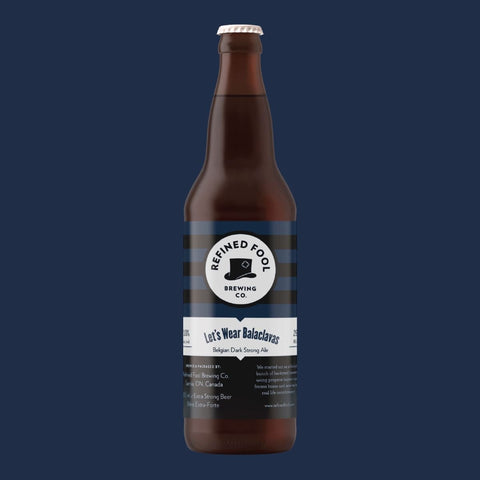 Let's Wear Balaclavas
Belgian Dark Strong Ale
Let's Wear Balaclavas is a 10% Belgian Dark Strong Ale. It is complex, rich, and smooth with pepper and dark fruit notes. Banana and clove stand out. Much like skiing and robbing banks, this beer is dangerous and should only be experienced in a proper ski mask.

Local Delivery & Shipping
🚚 FREE local delivery over $25
❤️ FREE Ontario shipping over $125
🇨🇦 We ship across Canada

Drink Fresh
Beer is meant to be consumed fresh and the longer it sits, the further it gets from its intended taste.
We're obsessed with making sure the freshest and tastiest version makes it into your hands. Learn more →