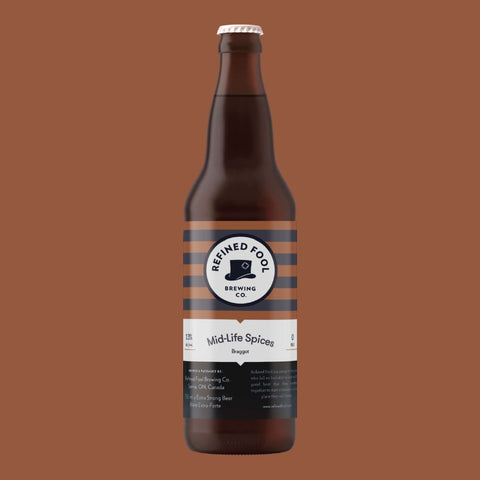 Mid-Life Spices
Braggot
This traditional extra-strong English brew suffers from a bit of a split personality: part honey mead, part barley ale. With the addition of a boatload of spices with strange names like Grains of Paradise, Cardamom, and Long Pepper. A bottle of this one is known to cure the symptoms of any mid-life crisis; including impulse Mazda purchases and impromptu trips to Vegas "just because."

Local Delivery & Shipping
🚚 FREE local delivery over $25
❤️ FREE Ontario shipping over $125
🇨🇦 We ship across Canada

Drink Fresh
Beer is meant to be consumed fresh and the longer it sits, the further it gets from its intended taste.
We're obsessed with making sure the freshest and tastiest version makes it into your hands. Learn more →