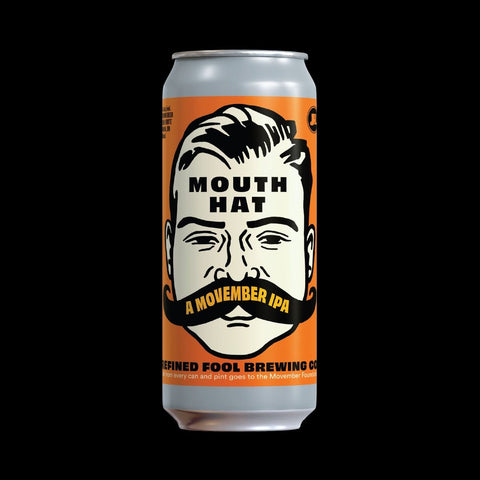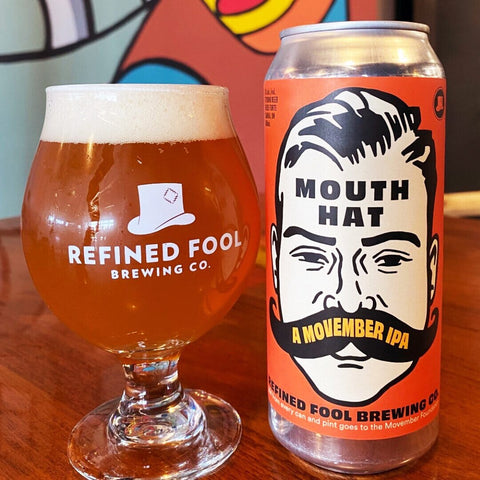 Mouth Hat
Movember IPA
Mouth Hat, our Movember IPA, is the official beer of moustache season. This juice bomb features bright citrus aromas and a sweet tropical finish, but most importantly the foam looks really good when dissipating on your upper lip.
Twenty-five cents from every can and pint sold goes to Movember Canada.

Local Delivery & Shipping
🚚 FREE local delivery over $25
❤️ FREE Ontario shipping over $125
🇨🇦 We ship across Canada

Drink Fresh
Beer is meant to be consumed fresh and the longer it sits, the further it gets from its intended taste.
We're obsessed with making sure the freshest and tastiest version makes it into your hands. Learn more →