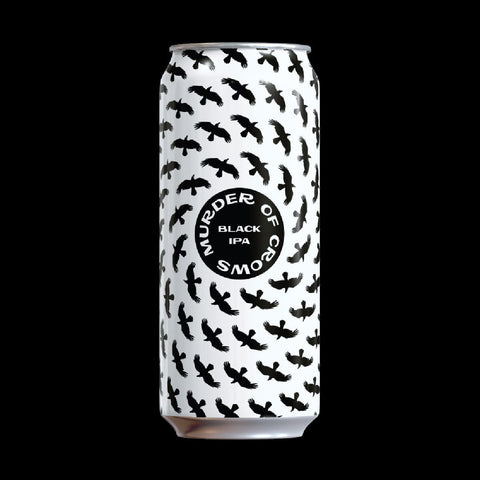 Murder of Crows
Black IPA
This black IPA looks positively mesmerizing in the glass, with its opaque ebony hue and thick, frothy head of khaki-coloured foam. Mouth-watering aromas of dark malts, caramel and a hint of raisins and plum will lead you into temptation, while rich flavours of roasted grains and coffee grounds will most certainly seal your fate.
It finishes with an earthy, resiny hop bitterness that lingers on the taste buds. Its soft, silky-smooth texture and mild carbonation make this 7.6% abv brew far more drinkable than it has any business being.

It's a well-rounded, yet intensely flavourful beer that combines the best aspects of both stouts and IPAs into a single glorious (and delicious) whole—a must-try for both hopheads and malt maniacs.

Local Delivery & Shipping
🚚 FREE local delivery over $25
❤️ FREE Ontario shipping over $125
🇨🇦 We ship across Canada

Drink Fresh
Beer is meant to be consumed fresh and the longer it sits, the further it gets from its intended taste.
We're obsessed with making sure the freshest and tastiest version makes it into your hands. Learn more →