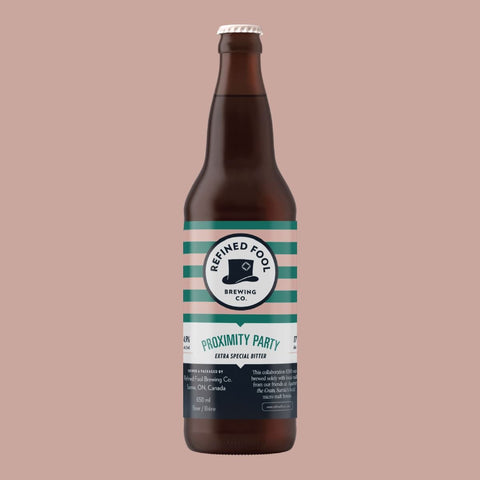 Proximity Party
Extra Special Bitter
Proximity Party is good honest pint of Bitter. Brewed with locally-sourced malted barley, it is brick-red in colour and boasts a thick creamy head. Be prepared for the Jack the Lad maltiness to give way for a mild, leafy bitter finish. Think of a guy called Gary, playing darts in England who drives a white Transit van. This is the pint he would drink.

Local Delivery & Shipping
🚚 FREE local delivery over $25
❤️ FREE Ontario shipping over $125
🇨🇦 We ship across Canada

Drink Fresh
Beer is meant to be consumed fresh and the longer it sits, the further it gets from its intended taste.
We're obsessed with making sure the freshest and tastiest version makes it into your hands. Learn more →