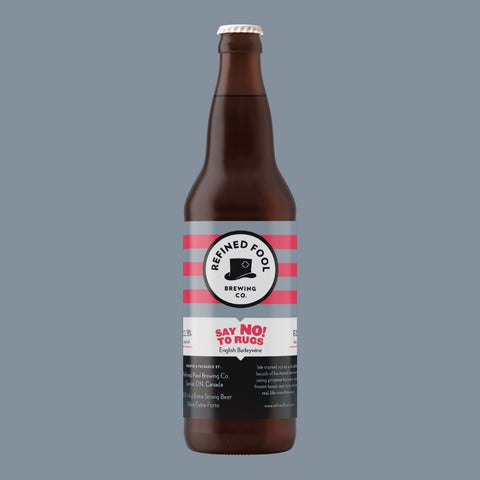 Say NO! To Rugs
English Barleywine
Introducing Say No! To Rugs, an 11.9% English Barleywine that is intense and complex in the best sort of way. Pleasant fruit and toffee notes make this beast the perfect cold weather sipper, and as a bonus it's great for aging.
Just don't drink this beer while on rugs, bad things will happen...

Local Delivery & Shipping
🚚 FREE local delivery over $25
❤️ FREE Ontario shipping over $125
🇨🇦 We ship across Canada

Drink Fresh
Beer is meant to be consumed fresh and the longer it sits, the further it gets from its intended taste.
We're obsessed with making sure the freshest and tastiest version makes it into your hands. Learn more →