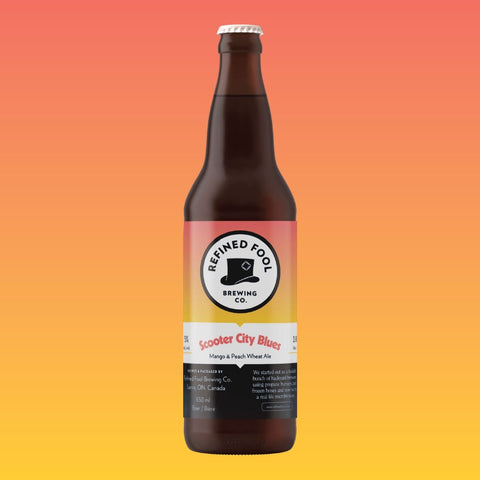 Scooter City Blues
Mango Peach Belgian Wheat
A cloudy Belgian style wheat beer served with slightly higher carbonation, resulting in a crisp, refreshing finish. The mango and peach additions create a well balanced tropical sweetness. Guaranteed to chase away those Scooter City blues (we have no idea what that means).


Local Delivery & Shipping
🚚 FREE local delivery over $25
❤️ FREE Ontario shipping over $125
🇨🇦 We ship across Canada

Drink Fresh
Beer is meant to be consumed fresh and the longer it sits, the further it gets from its intended taste.
We're obsessed with making sure the freshest and tastiest version makes it into your hands. Learn more →