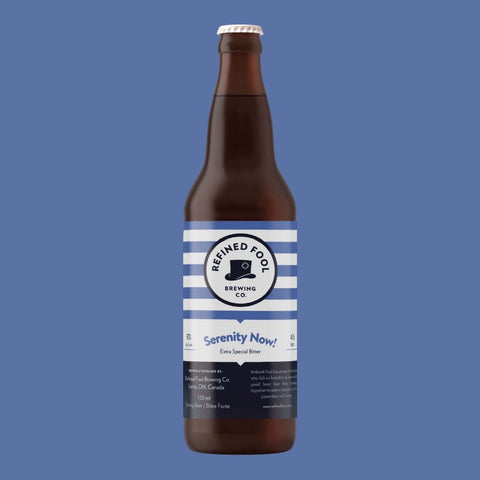 Serenity Now!
ESB
A moderately-strong English ale where the balance between malt and hops along with perfect drinkability makes this Extra Special Bitter a beverage that will bring serenity but unfortunately not help with your blood pressure.

Local Delivery & Shipping
🚚 FREE local delivery over $25
❤️ FREE Ontario shipping over $125
🇨🇦 We ship across Canada

Drink Fresh
Beer is meant to be consumed fresh and the longer it sits, the further it gets from its intended taste.
We're obsessed with making sure the freshest and tastiest version makes it into your hands. Learn more →