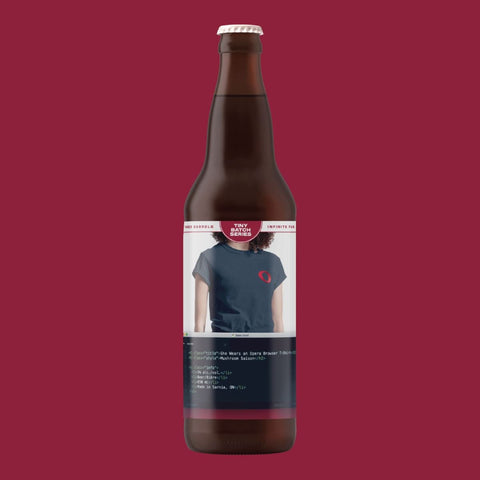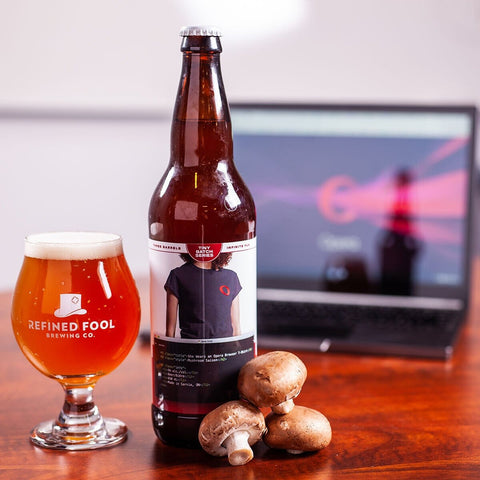 She Wears an Opera Browser T-Shirt
Mushroom Saison
Fungi lovers rejoice! This one-of-a-kind Mushroom Saison is packed with umami, spice, and everything nice. We chucked 25 pounds of mushrooms in there along with 2 different yeast strains (Hornindal Kveik and Old World Saison) to create this magical dinner delight.
It's named in honour of our favourite web browser t-shirt. We don't really use the browser, but the shirt is, like, really soft.

From our Tiny Batch Series
Brewed on our 3-barrel pilot system, each batch will yield around 300 litres, which means they will only be around for a tiny amount of time. No pressure...

Local Delivery & Shipping
🚚 FREE local delivery over $25
❤️ FREE Ontario shipping over $125
🇨🇦 We ship across Canada

Drink Fresh
Beer is meant to be consumed fresh and the longer it sits, the further it gets from its intended taste.
We're obsessed with making sure the freshest and tastiest version makes it into your hands. Learn more →