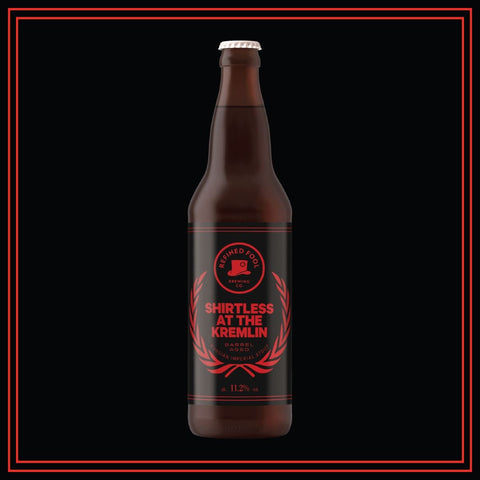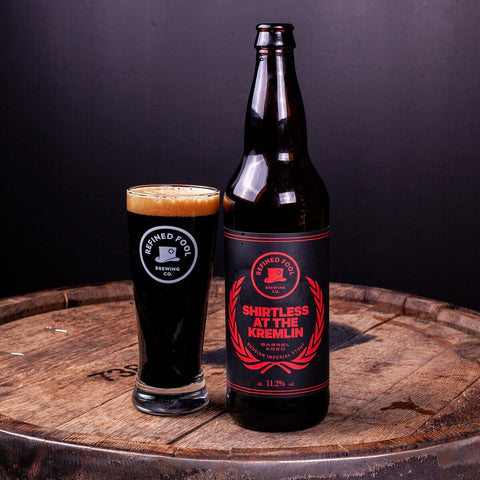 Shirtless at the Kremlin
Barrel Aged Russian Imperial Stout
This Russian Imperial Stout sat in Heaven Hill bourbon barrels for 4 long months. You'll enjoy roasted coffee notes, malt sweetness, and wonderful boozy warmth. You'll also experience subtle notes of galloping around Moscow on a dark horse without your shirt.

Local Delivery & Shipping
🚚 FREE local delivery over $25
❤️ FREE Ontario shipping over $125
🇨🇦 We ship across Canada

Drink Fresh
Beer is meant to be consumed fresh and the longer it sits, the further it gets from its intended taste.
We're obsessed with making sure the freshest and tastiest version makes it into your hands. Learn more →