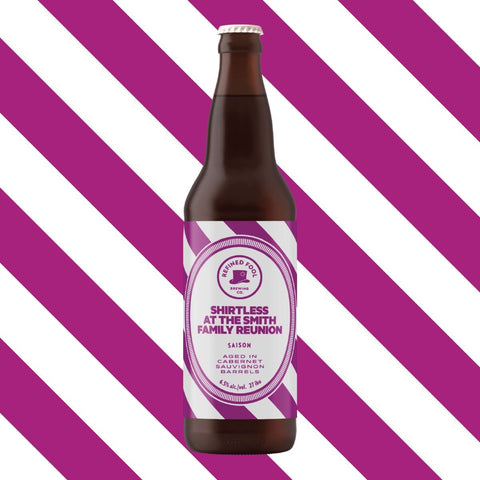 Shirtless at the Smith Family Reunion
Saison Aged in Cabernet Sauvignon Barrels
Shirtless At The Smith Family Reunion is a dry, tart, peppery Saison aged in classy and refined Cab Sav barrels for 4 months. Uncle Ron hates this beer, so you will probably like it.

Local Delivery & Shipping
🚚 FREE local delivery over $25
❤️ FREE Ontario shipping over $125
🇨🇦 We ship across Canada

Drink Fresh
Beer is meant to be consumed fresh and the longer it sits, the further it gets from its intended taste.
We're obsessed with making sure the freshest and tastiest version makes it into your hands. Learn more →