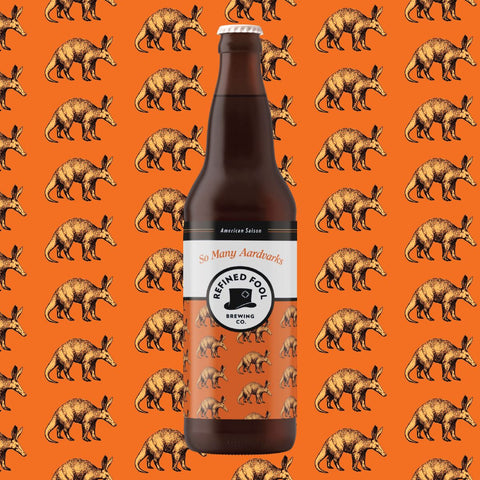 So Many Aardvarks
American Saison
This highly attenuated and dry beer maintains the yeast complexity saisons are known for, but pairs them with a nice bitterness and aroma achieved by using centennial hops in the boil and dry hop. The light straw colour holds up to a crisp white head. Slightly higher carbonation increases the refreshing quality this saison already has being on the lower end of the ABV scale (5%).

Local Delivery & Shipping
🚚 FREE local delivery over $25
❤️ FREE Ontario shipping over $125
🇨🇦 We ship across Canada

Drink Fresh
Beer is meant to be consumed fresh and the longer it sits, the further it gets from its intended taste.
We're obsessed with making sure the freshest and tastiest version makes it into your hands. Learn more →