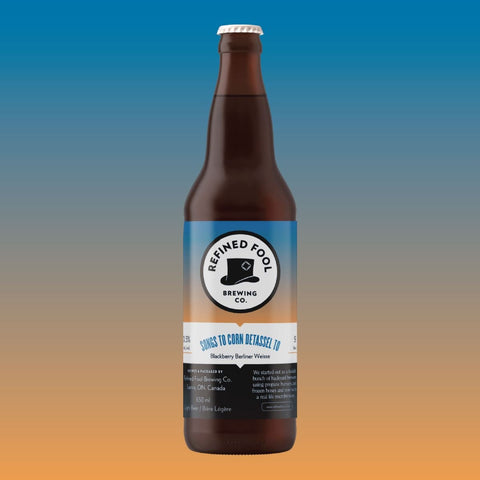 Songs to Corn Detassel
Blackberry Berliner Weisse
This refreshing low-alcohol German wheat beer, comes in at a nimble 3.5%. It is slightly sour and sweet, and pours a hazy purple thanks to the infusion of sweet tasty blackberries. If you have ever detasseled while listening to Len sing songs from the old country, you'll get it.

Local Delivery & Shipping
🚚 FREE local delivery over $25
❤️ FREE Ontario shipping over $125
🇨🇦 We ship across Canada

Drink Fresh
Beer is meant to be consumed fresh and the longer it sits, the further it gets from its intended taste.
We're obsessed with making sure the freshest and tastiest version makes it into your hands. Learn more →