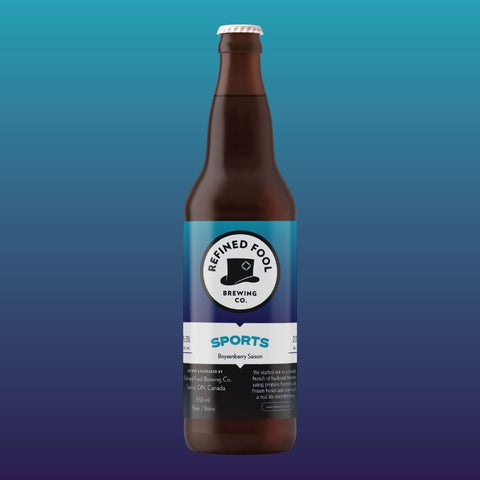 Sports
Boysenberry Saison
If you're looking for Sports, the sports bar, go here →
"How about them Yankees, amirite?" Even the vaguest of sports references can rescue the driest of conversations. Our new Boysenberry (cross among the raspberry, blackberry, dewberry, and loganberry) Saison , is a refreshing, moderately spicy Belgian ale featuring notes of tangerine and honey. If the sports reference doesn't work, talk about the berries.

Local Delivery & Shipping
🚚 FREE local delivery over $25
❤️ FREE Ontario shipping over $125
🇨🇦 We ship across Canada

Drink Fresh
Beer is meant to be consumed fresh and the longer it sits, the further it gets from its intended taste.
We're obsessed with making sure the freshest and tastiest version makes it into your hands. Learn more →