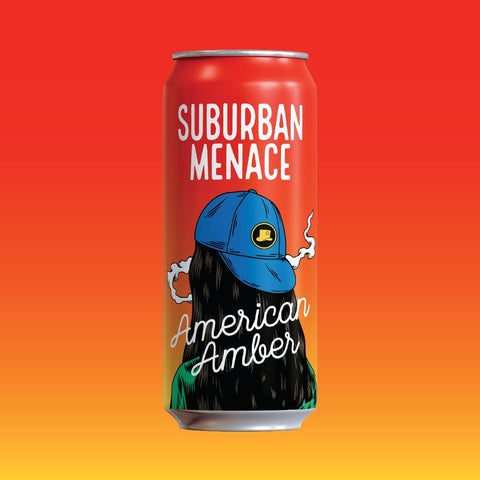 Suburban Menace
American Amber
Suburban Menace is a classic American Amber Ale with a medium body balanced slightly more towards malt than hops. Features caramel and toffee flavours alongside hints of blueberry and bubble gum (from the mosaic hops). It's a party in your mouth and everyone is invited... except Sharon from accounting, her laugh sounds like a wounded hyena and she is constantly lighting things on fire.

Local Delivery & Shipping
🚚 FREE local delivery over $25
❤️ FREE Ontario shipping over $125
🇨🇦 We ship across Canada

Drink Fresh
Beer is meant to be consumed fresh and the longer it sits, the further it gets from its intended taste.
We're obsessed with making sure the freshest and tastiest version makes it into your hands. Learn more →