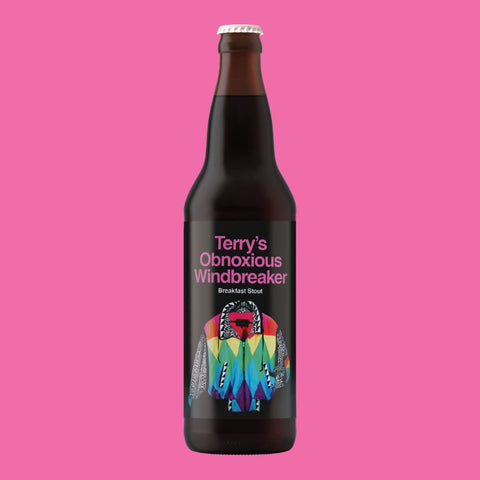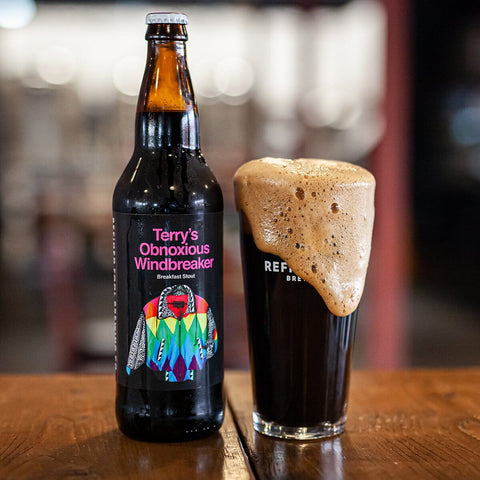 Terry's Obnoxious Windbreaker
Breakfast Stout
We've collaborated with our friends at Ground Up Roastery and have conceived what can only be described as a magical coffee/beer love child.
This stout is fortified with coffee, chocolate, oatmeal and passion. And remember, just because it's called a Breakfast Stout doesn't mean you can't have it at every meal.


Local Delivery & Shipping
🚚 FREE local delivery over $25
❤️ FREE Ontario shipping over $125
🇨🇦 We ship across Canada

Drink Fresh
Beer is meant to be consumed fresh and the longer it sits, the further it gets from its intended taste.
We're obsessed with making sure the freshest and tastiest version makes it into your hands. Learn more →