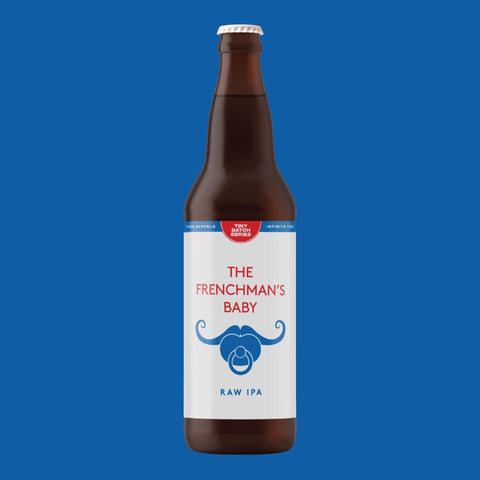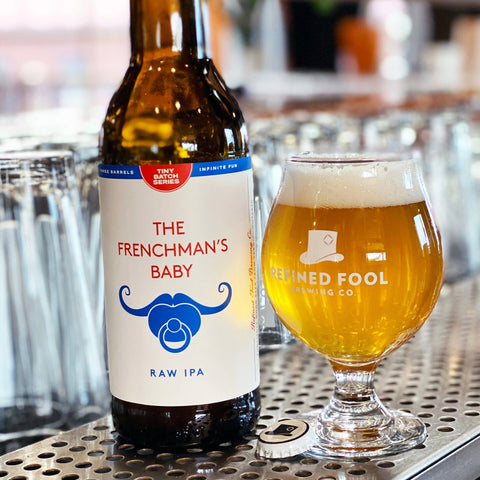 The Frenchman's Baby
Raw IPA
Raw ale refers to a very old method of brewing, traditionally used in farmhouse style beers, where the wort is never brought to a boil. This gives the beer a unique characteristic as the grain and straw-like flavours from the malts come through much more clearly.
We brewed our Raw IPA with Kveik, a traditional Norwegian farmhouse yeast, and hopped it with Huell Melon and Strata, bittered it with a Warrior hop tea, and added some juniper for good measure. The result is a distinctive IPA that's a refreshing delight on the palate.
We're pretty sure French people like raw things, so we've named this beer accordingly. If you are French and you do not like raw things, je suis désolé.

From our Tiny Batch Series
Brewed on our 3-barrel pilot system, each batch will yield around 300 litres, which means they will only be around for a tiny amount of time. No pressure...

Local Delivery & Shipping
🚚 FREE local delivery over $25
❤️ FREE Ontario shipping over $125
🇨🇦 We ship across Canada

Drink Fresh
Beer is meant to be consumed fresh and the longer it sits, the further it gets from its intended taste.
We're obsessed with making sure the freshest and tastiest version makes it into your hands. Learn more →