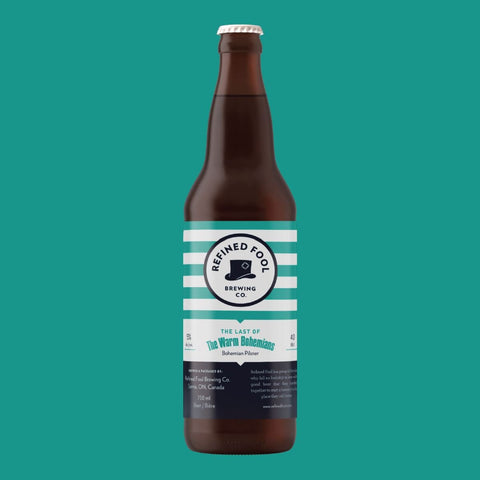 The Last Of The Warm Bohemians
Bohemian Pilsner
This smooth, crisp pilsner has a rich gold colour, prevalent hops and a clean malty finish. And despite its name, we recommend you enjoy it chilled (Although our recommendations are generally not recommended).

Local Delivery & Shipping
🚚 FREE local delivery over $25
❤️ FREE Ontario shipping over $125
🇨🇦 We ship across Canada

Drink Fresh
Beer is meant to be consumed fresh and the longer it sits, the further it gets from its intended taste.
We're obsessed with making sure the freshest and tastiest version makes it into your hands. Learn more →