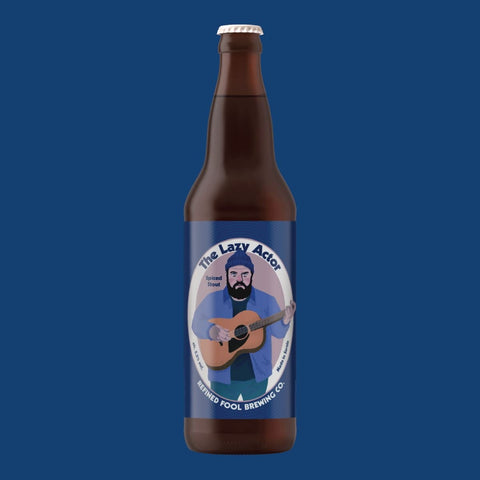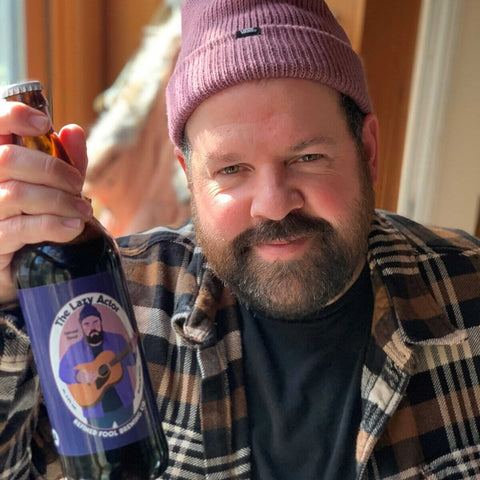 The Lazy Actor
Spiced Stout
Refined Fool and Donovan Woods have a few things in common:

We are both from Sarnia
We are both into beer
We are both big time*
We teamed up with this beloved hometown hero to make a beer called The Lazy Actor, which pays homage to Donovan's pre-music acting career. This Spiced Stout features a blend of cinnamon, nutmeg, and ginger alongside chocolate and vanilla additions. The result is a smooth, roasty concoction that can be compared to drinking a gingerbread house.

Pairs perfectly with Donovan's new album, Without People. And also with Kansas City style spareribs.
*Minor note: we are not big time.

Local Delivery & Shipping
🚚 FREE local delivery over $25
❤️ FREE Ontario shipping over $125
🇨🇦 We ship across Canada

Drink Fresh
Beer is meant to be consumed fresh and the longer it sits, the further it gets from its intended taste.
We're obsessed with making sure the freshest and tastiest version makes it into your hands. Learn more →