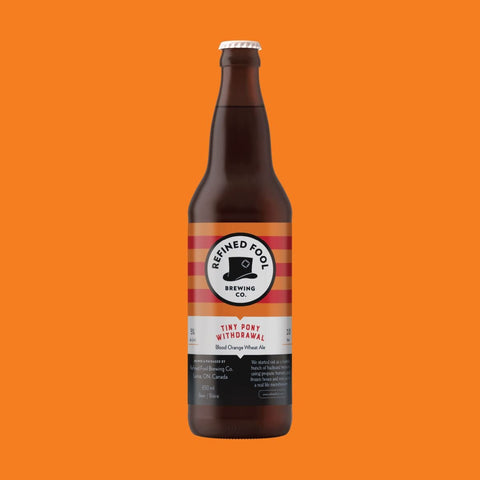 Tiny Pony Withdrawal
Blood Orange Wheat Ale
There is nothing quite like having a hefeweizen greet your palate with citrus blood orange and chewy wheat ale. Saddle up and trot your way to the brewery before it's gone....and you go into pony withdrawal.

Local Delivery & Shipping
🚚 FREE local delivery over $25
❤️ FREE Ontario shipping over $125
🇨🇦 We ship across Canada

Drink Fresh
Beer is meant to be consumed fresh and the longer it sits, the further it gets from its intended taste.
We're obsessed with making sure the freshest and tastiest version makes it into your hands. Learn more →