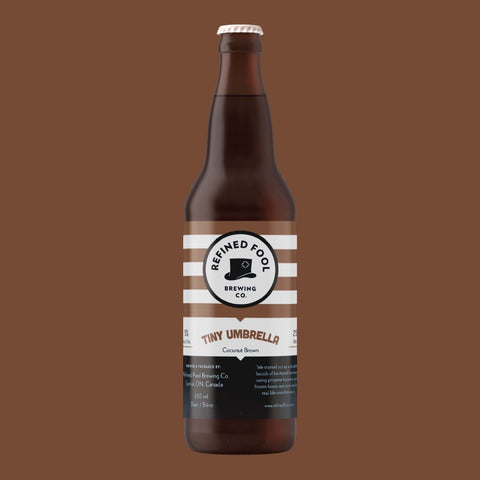 Tiny Umbrella
Coconut Brown
Tiny Umbrella is a Coconut Brown Ale with hints of toffee, caramel and real toasted coconut. It looks great in the grocery cart next to all those superfoods that you are going to pretend you like.

Local Delivery & Shipping
🚚 FREE local delivery over $25
❤️ FREE Ontario shipping over $125
🇨🇦 We ship across Canada

Drink Fresh
Beer is meant to be consumed fresh and the longer it sits, the further it gets from its intended taste.
We're obsessed with making sure the freshest and tastiest version makes it into your hands. Learn more →