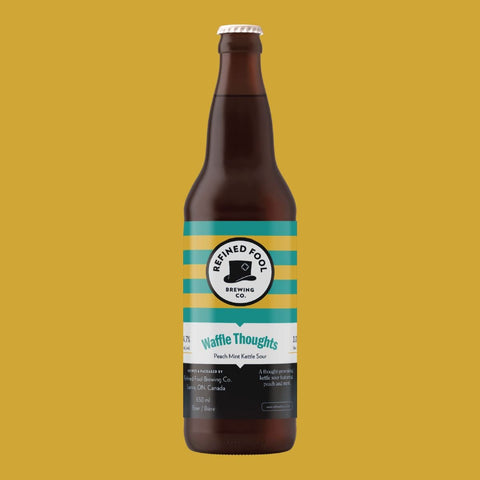 Waffle Thoughts
Peach Mint Kettle Sour
Let us introduce "Waffle Thoughts" a Kettle Sour brewed with peach and mint that is charmed to make your acquaintance. This golden, hazy wonder is impeccably tart and bursting with thought-provoking flavour.

Local Delivery & Shipping
🚚 FREE local delivery over $25
❤️ FREE Ontario shipping over $125
🇨🇦 We ship across Canada

Drink Fresh
Beer is meant to be consumed fresh and the longer it sits, the further it gets from its intended taste.
We're obsessed with making sure the freshest and tastiest version makes it into your hands. Learn more →