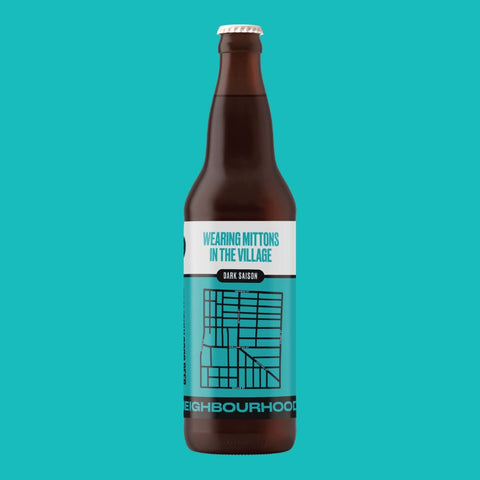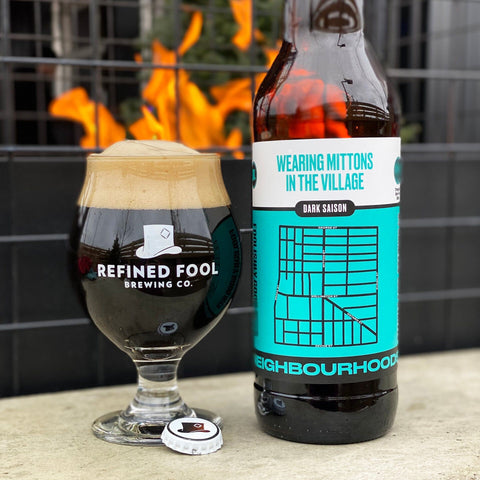 Wearing Mittons In the Village
Dark Saison
Wearing Mittons in the Village is our 2nd Neighbourhoods of Sarnia release. This 6.2% Dark Saison is spicy, peppery, and smooth with hints of molasses and plum. Overall its slightly more complex than the preposterous intersection of Mitton/Wellington/Ontario.
It's a mid-winter treat that calls for your very best hand-warming attire (we like to imagine that everyone in the Village has matching red knit mittens with that long string connecting them together. Please don't ruin this by saying its not true)

Local Delivery & Shipping
🚚 FREE local delivery over $25
❤️ FREE Ontario shipping over $125
🇨🇦 We ship across Canada

Drink Fresh
Beer is meant to be consumed fresh and the longer it sits, the further it gets from its intended taste.
We're obsessed with making sure the freshest and tastiest version makes it into your hands. Learn more →